In my last post, I talked about the many brands of blinds that are available on the market today, and how nice it would be to have a break down of what each brand offered. Last time I talked about Hunter Douglas, and today my spiel is going to be about Bali brand blinds.
Bali has been a trusted name in blinds since 1939. They offer custom-made quality blinds at an affordable price, and with a wide variety of styles and colors to choose from, you can find a window treatment for every window in your home big or small. They also offer a warranty, if you are not satisfied with your blinds, Bali will refund your money or replace the blinds.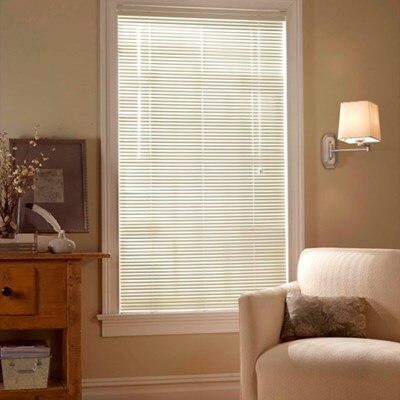 Their vertical blinds come in 135 colors and you can choose between fabric and vinyl. They also offer different ways of displaying them on your window; instead of just top to bottom, you can get your blinds to open on the right or left, or more like shutters that meet in the middle and stack to either side of the window.
These blinds come a traditional cord and chain control, with the cord opening and closing and the chain rotates the vanes. Or you can get one-touch wand control that does both, and also is safer to use around children and pets, as the wand does not pose a strangulation hazard.
Horizontal blinds are available in vinyl, fabric or aluminum. Aluminum blinds come in different slat sizes and can be inverted for optimal light control. They are also durable and easy to clean and come in 58 colors. Their vinyl blinds blend well with their horizontal blinds and are suitable for all types of windows.
What I like about Bali brand is that they not only offer many different choices for style and color selection, but their prices range from very inexpensive to more on the higher end. If you are looking to replace blinds for an apartment or room that you are renting out, Bali is a low cost option that still has a higher quality than other leading value brands.
You can also order swatches to use in your home to find out what color and style will work best for the room you need it in, but you can be guaranteed, if you need it, they will have it!
Bali did not pay me for writing this blog and I am not associated with them in any way.